FOUNDER
LATE DR. M.A ABDUL JABBAR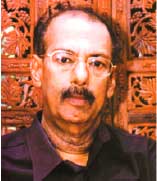 A J College of Pharmacy is self financing pharmacy college established and administered by Abdul Razak Memorial Charitable Trust (ARMCT). The college is founded by late Dr. M.A Abdul Jabbar, with an objective of uplifting the weaker sections of the society. Though a doctor by profession, Dr. M.A Abdul Jabbar is a dedicated servant of the society by his convictions. He was well aware that personal charity has its limitations and the best method is to help themselves.
Thus like any other visionary, he believed that education is the most potential instrument to transform a society. He dived deep into the sea of knowledge and came out with the gems of educational institutions spanning from nursery school to professional colleges. As a social being, it is the responsibility entrusted on each and every man to show kindness, generosity and consideration towards his fellow beings. A man as an individual can definitely attain success, conquer heights and lead his life in a luxurious, envious manner, but then to achieve respect, honour above all love and affections from his fellow beings, he should commit himself for the service of humanity. Observing the generations, one can understand that the celebrities, politicians or high officials who were the shining stars in their era, all now in oblivion. But the golden leaves of history surely highlights the service, contribution and generosity shower by certain people on this society, this country. These are those heroes who sacrificed their wealth, their whole time to transform the lives of suffering masses to a prosperous, healthy ones. Their epics will be inscribed in golden letters in the heart of people. The life of Dr. Abdul Jabbar is one which can be exemplified for such deeds. He is a human individual, a great personality who built various institutions, spending the wealth acquired by his hard work for the sole purpose of uplifting the society.
Dr. M.A Abdul Jabbar was born in middle class family, as the son of Abdul Razzak and Ramlath Beevi on April 21st, 1935, at Puthukurichi, in Perumathura, a village in the coastal areas of Trivandrum District. Abdul Jabbar from his childhood, proved himself to a boy of great intellect and hence his father, even through a person with a modest job wanted his son attain heights. He started his school life from Perumathura Government Primary School,and then attended Puthukuruchi, St. Michel's Middle School and St. Augustine English Medium School and Intermediate education from Mar Ivanious College TVM.
Puthukuruchi at that time was plunged in despair and horror, the people were miserable due to several deaths caused by outbreak of famine and epidemics. On seeing the sufferings around him, he decided to commit himself for the service of humanity and vowed to uplift villeger's life. Hence he intended to become a doctor. He proceeded to study MBBS Trivandrum Medical College and emerged as a successful doctor on 1996. After completing the rural service as an asst. surgeon, at Primary health Centre, Chavarkkadu, he went abroad to Abudhabi in 1969. He was an eminent personality and charming socialite there. Then after 30 years, history witnessed the return of Dr. Abdul Jabbar with the amazed wealth to his native place. To fulfill his life's desire and service of humanity, he started building institutions.
The jewels created by A.J Group are A.J Hospital Kazhakuttom, TVM, A.J College of Science and Technology,TVM, A.J College of Pharmaceuticals, Kazhakuttom, TVM,A.J School of Nursing, Kazhakuttom, TVM, A.J I.T.C Thonnakkal, AlUthuman English Medium Higher Secondary School, Kazhakuttom, A.J Central School, Kazhakuttom, Trivandrum, A.J Hall Kumarapuram, A.J Residency, Kaloor, Kochi, A.J Residency Nandavanam, Palayam, A.J Tailoring School, Puthukurichy. The first institution in the field of medical education is AJ College of Pharmacy.
The charitable services provided by A.J Group includes the 20 houses which were constructed and handed over to the poor people at Puthukuruchi, and the stipends are given to the meritorious student of backward community. Today the new face of Puthukuruchi, devoid of hunger, poverty and diseases is the proof of his generous contribution and honest services to his fellow people.